AKI Partner Organizations in Namibia
AKI's Partner Organizations in Namibia
​Our partnership with Have-a-Heart (HaH)-Namibia began in 2016, when HaH started Namibia's first mobile spay/neuter service. Namibia is a large, sparsely populated country, much of it is extremely poor. The mobile s/n clinic traveled to areas with no accessible vet care and AKI supported many HaH s/n clinics in remote towns.
Based on HaH's priority needs over the last few years, we've been supporting an AKI-HaH Emergency Fund and HaH's Lifetime Care Program, which provides booster shots and anti-parasite treatments for all s/n clients--for life.
​
In 2022, with AKI funding, 250 dogs and 26 cats were given boosters and parasite prevention as part of the Lifetime Care Program. The AKI-HaH Emergency Fund helped 50 dogs and 32 cats. (See AKI Blog posts below for their stories.)
**************
​The Katutura Pet Care & Feeding Project, an initiative started by Erika (picture below at the SPCA in Windhoek) and other animal welfare volunteers, is also an AKI Partner. Katutura is a sprawling township outside of Windhoek, with a high incidence of animal cruelty and no accessible (affordable/readily available) vet care.
​
Before the Covid pandemic, Erika's team visited Katutura monthly, and de-wormed cats and dogs, provided flea/tick and mange treatment, treated wounds, distributed dog and cat food and homemade pet treats, and brought treats for the children too. When funds are available, they arrange for animals to be spayed. The Katutura Pet Care & Feeding Project is currently on hiatus.
From Karen, AKI Founder & Director: I met Erika in 2008 when I spent 8 months in Namibia and on weekends we both walked dogs at the Windhoek SPCA. Erika is from Namibia, volunteered at the Windhoek SPCA for many years, and served on their executive committee. While walking the shelter dogs, we forged a partnership that is still helping animals in under-served parts of Namibia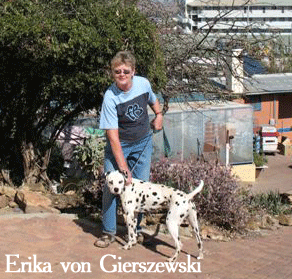 Where Did Your Donations Go? (in 2022, Katutura Pet Care activities were on hiatus)
Namibia Updates from the AKI Blog
HaH-Namibia (1st row) & Katutura Pet Care Project (2nd row)&
1/1