AKI Partner Organizations in Rural Namibia
During the COVID-19 crisis, Erika has suspended the Katutura Pet Care & Food Distribution Project until the situation is safer. Have A Heart-Namibia continues to use the AKI Emergency Fund to get vet care for animals in need. Rural SPCAs that AKI supports continue their operations as usual, rescuing, feeding, spaying/neutering, and providing the love their shelter animals need.
AKI's Partnership with Rural Namibia Organizations
Supporters of AKI have an amazing opportunity to help small, local animal welfare organizations in Namibia. They're small and rural, but they have to deal with out-sized stray, over-population, and cruelty problems. With the assistance of Windhoek, Namibia resident Erika von Gierszewski (picture right), we're able to support these needy organizations — Erika helps us make the connections, identifies significant needs, and monitors the use of AKI funds, ensuring that AKI contributions go directly to helping Namibia's animals, where the needs are greatest.
Besides providing funding for SPCAs in Namibia's under-served areas, AKI also supports Have-A-Heart (HAH)-Namibia. HAH-Namibia's mobile spay/neuter clinic (the 1st ever in Namibia) travels to areas where there's no accessible vet care and spends 1-3 days at each location sterilizing cats and dogs and providing other needed care (vaccinations, emergency vet care).
​
AKI also provides funds for the Katutura Pet Care & Feeding Project, an initiative started by Erika and other animal welfare volunteers. Katutura is a sprawling township outside of Windhoek, with a high incidence of animal cruelty and no accessible vet care.
In these under-served areas of Namibia, there are so few opportunities to raise money, there are so few potential donors.
I met Erika in 2008 when I spent 8 months in Namibia and on weekends we both walked dogs at the Windhoek SPCA. Erika is from Namibia, volunteered at the Windhoek SPCA for many years, and served on their executive committee. While walking the shelter dogs, we forged a partnership to help animals in under-served parts of Namibia (Karen, AKI Founder & Director).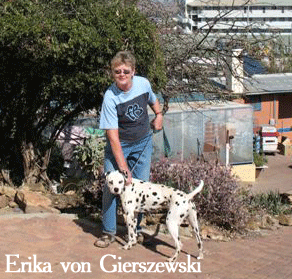 Thanks to AKI donors, we're supporting the following organizations in Namibia:

Have a Heart - Mobile
Katutura Vet Care and Pet Food Distribution: Erika and other volunteers are helping in this poor, under-served township outside of Windhoek.
And based on Erika's recommendations, the following SPCAs:
Oshana SPCA is in the far north of Namibia.
Otjiwarongo SPCA is about three hours north of Windhoek.
Rundu SPCA is close to the border with Angola.
Luderitz SPCA is located in a small town in the south of Namibia on the coast.
Walvis Bay SPCA is also located in the south, on the coast.
Keetmanshoop SPCA is located in southern Namibia.
Tsumeb SPCA is in the north of Namibia, not far from Etosha National Park.
Grootfontein SPCA in the Otjozondjupa Region of central Namibia
Where Did Your Donations Go?
Namibia Updates from the AKI Blog